Type
Room
Mini Single/Double Room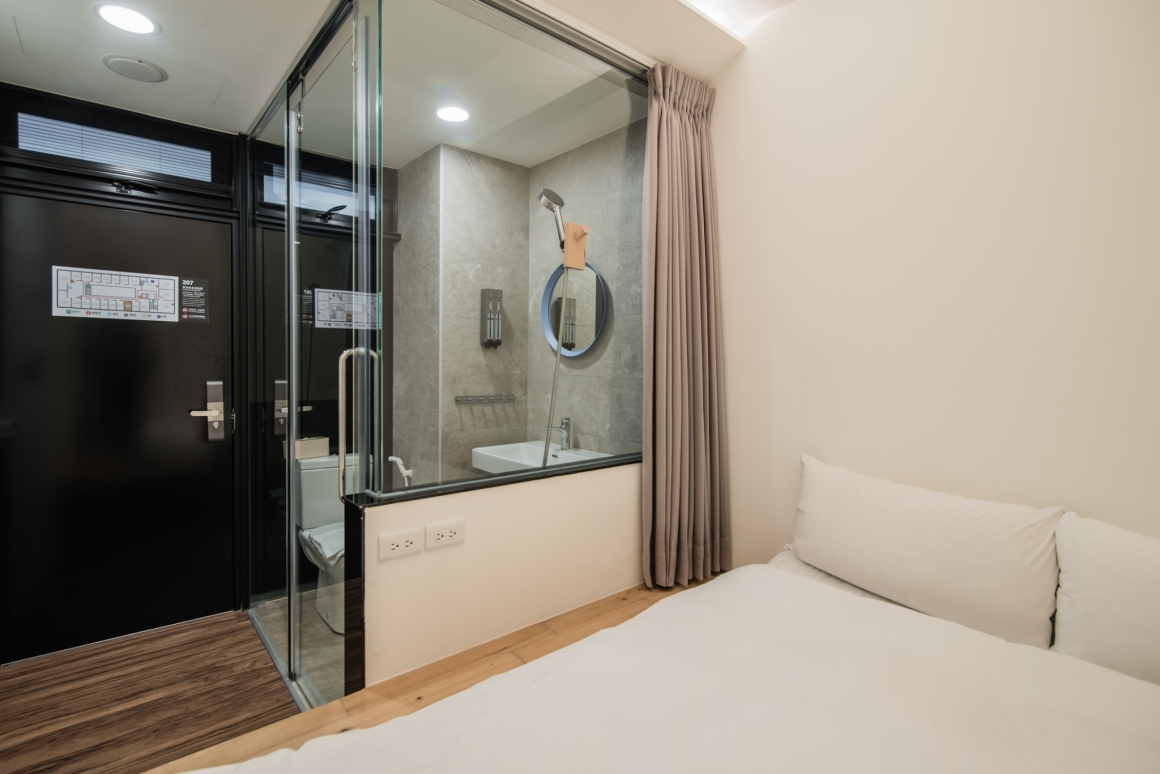 booking
Mini room is our alternative to shared rooms usually seen in hostels. Travelers on a budget can still enjoy their personal space.

The room has an en-suite shower room. No more waiting in line to get a shower.

This room type can be available as a single room and as a double room. It is spacious for one and sweet for two.

It includes a double size mattress(150*180cm), shampoo, body wash, bath towel(s), a hair dryer, mug(s) , hangers, vent windows and free WIFI.

No extra bed nor person for this room type. Not suitable for children under 7 years old.
No TV. No tooth brush nor tooth paste.

square

8 ㎡

people

double Room

bed

one bed

no smoking

no tv

no supplies

❶Q: Can I store my luggage before check-in and after check-out?
A: No problem. You can store your luggage here during our opening hours from 7:00 to 22:00. But, please carry valuables with you as our storage area is not under watch.


❷Q: What should I remember to pack?
A: A heart to explore and your personal toiletries! Now that you are in Taitung, we hope you step out to experience Taitung and to meet people. That's why there is no TV in our hostel. Also, to minimum the waste, we don't provide toiletries like toothbrush, toothpaste, face cloth, slippers, etc. What we do have in the room are shampoo, showering gel, hairdryer, bath towel and tissue.

❸Q: Can I smoke in the room?
A: Please note it is not allowed to smoke indoors. Please smoke in the designated area. There shall be cleaning fees for any violation.

❹Q: Can my pet stay with me?
A: Sorry, we're a no-pet hostel.

❺Q: Does your hostel take younger children?
A: We didn't include children-friendly design into our hostel. Thus, if you happen to bring a child under 12 years old to stay with you, please choose our Deluxe Double Room or Quadruple Room.


❻Q: How do I get a taxi in downtown?
A: It is hard to hail a taxi by the road. Our front desk can call a taxi for you.

❼Q: When can I check in? When to check out?
A: Check-in: 15:00 to 22:00, Check-out: before 11:00a.m.
If you need a late check-in or late check-out, please let us know in advance



We have a beautiful courtyard in the center of the building.
It is an endearing place to everyone but prone to echos. So, let's lower our voice to keep its serenity. Thank you.